Congratulations to the West Point-Beemer Boys and Girls Track teams who finished as CHAMPIONS of the Snowmelt Track Invite on Tuesday! #cadetpride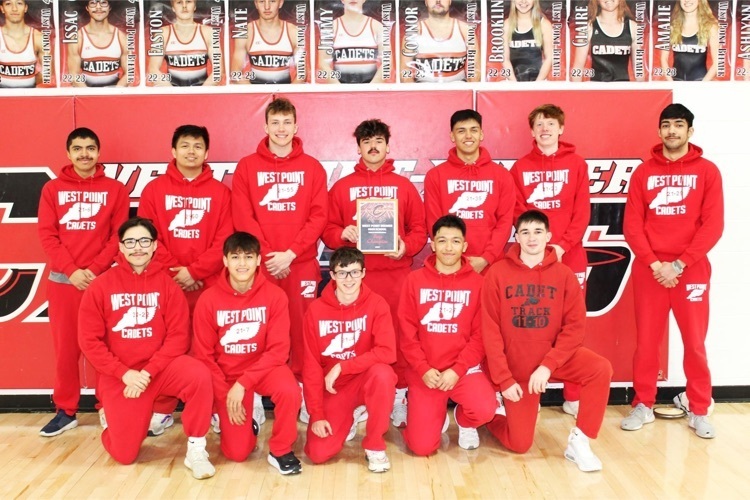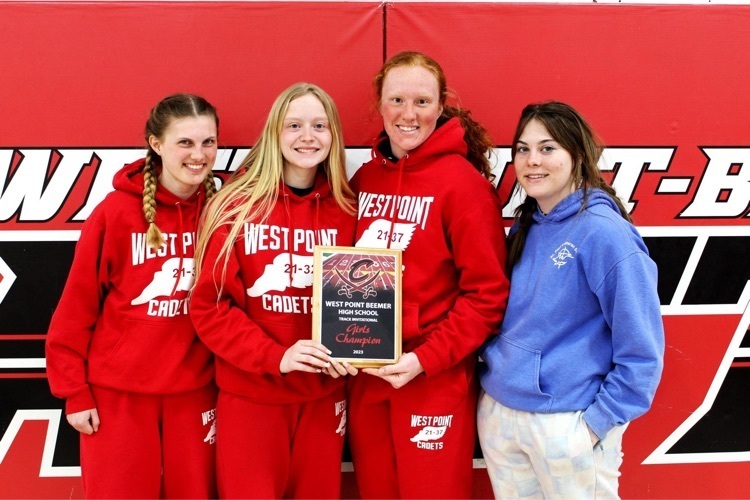 The baseball game rescheduled for Saturday in Arlington has been moved to Thursday, April 20th with a 4:30 start time!

The Snowmelt Track Meet scheduled for Tuesday will be a FINALS ONLY schedule! Please see the list of events and times below!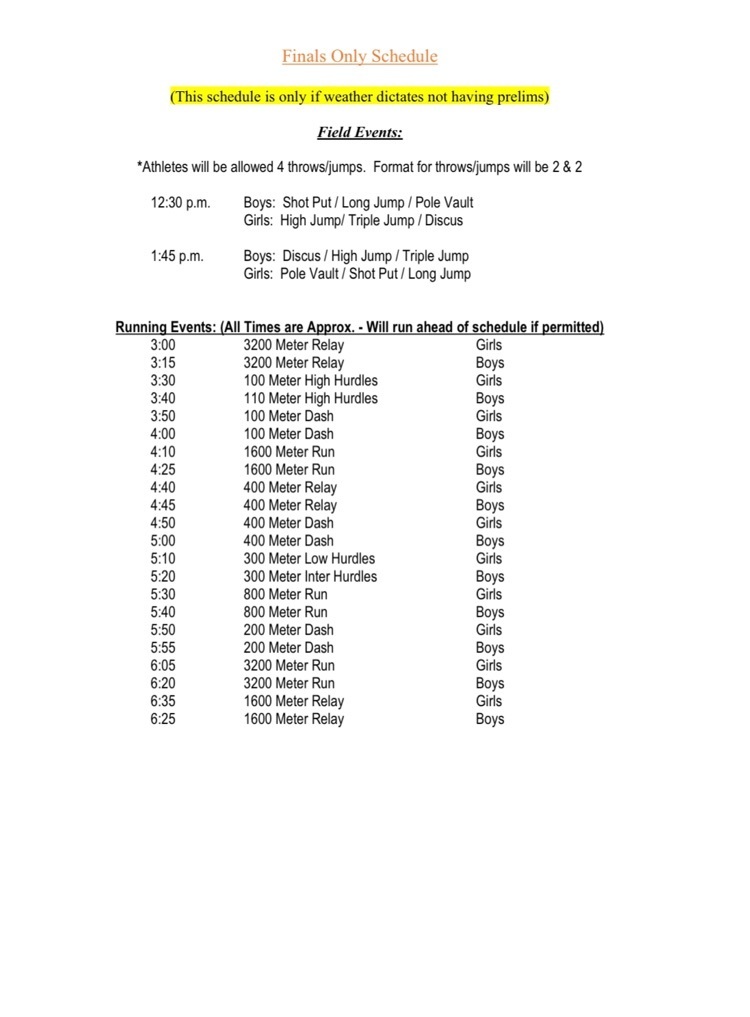 The baseball game today at Arlington has been postponed due to field conditions. The game will be made up on Saturday, April 1 at 12:00PM in Arlington!

Reminder for parents of Juniors: Please return the ACT consent form as soon as possible. You can drop them off in the office or send them with your student.

Congratulations to these 8 students who were selected to participate in the Class B All-State Band Clinic and Concert yesterday in Grand Island! Students selected for All-State Band are: Jorge Perez Ruby Barrios Jaymin Johnson Sabin Bales Katelyn Wermers Claire Paasch Lacey Carvajal Molly Winn #cadetpride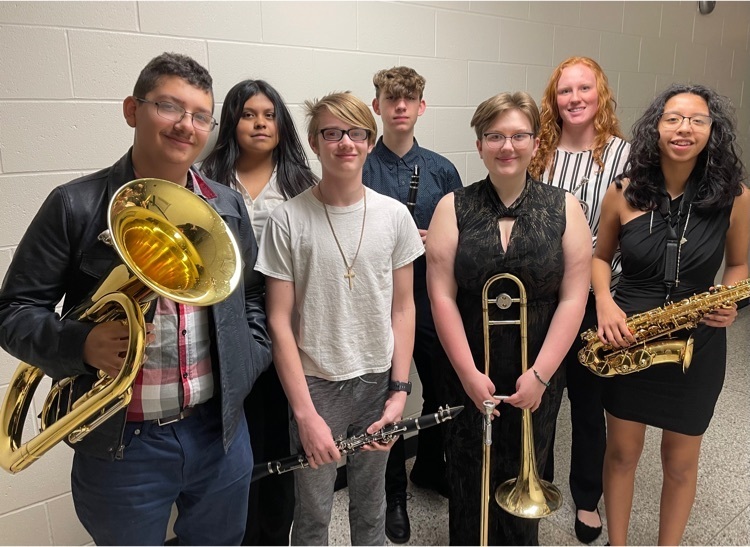 Wayne State College is hosting a CSI camp. See flyer for information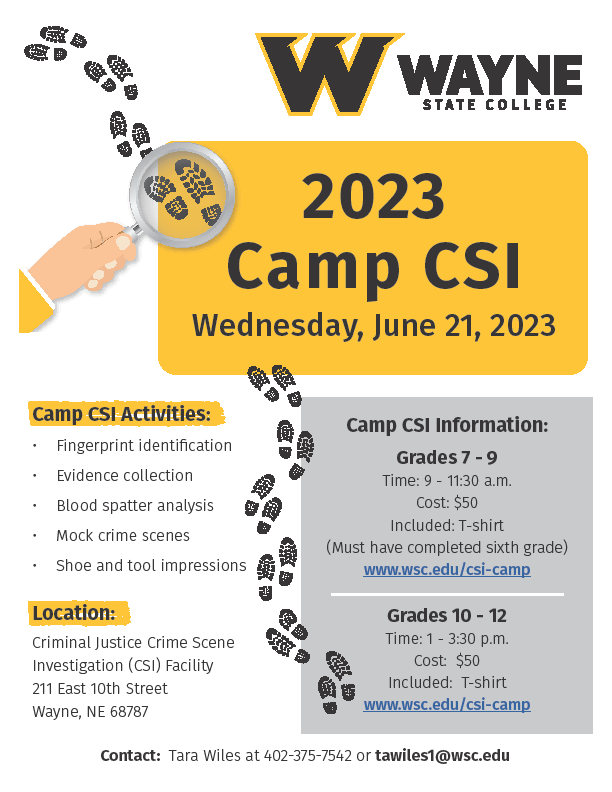 EducationQuest invita a estudiantes de grado 11 y sus padres a unirse con nosotros a las 6:30 p.m. miércoles, 12 de abril, para una presentación de Planificación universitaria para estudiantes del grado 11 Obtenga respuestas a preguntas comunes sobre: - Solicitar para el colegio - Buscar becas - Reducir tus opciones EducationQuest los invita unirse a nuestro Grupo de Facebook EducationQuest en español para ver eventos y encontrar información sobre cómo seguir el camino al colegio. haga clic en este enlace Eventos .

Attention Parents of Juniors-You should be receiving in the mail a consent form related to ACT testing. Please return these to the school as soon as possible. They can be dropped off in the office or sent back to school with your student. If you have any questions, please contact Mrs. Knaak.

Attention Cheer and Dance Parents: Porristas y Bailarines Si están interesados en ser parte de el equipo de Porristas o Bailarines, porfavor de atender Estudiantes/Padres a la junta en la biblioteca el 23 de Marzo a las 7:30p.m Preguntas? Contacten a: MRS. K STUTZMAN O MRS. M CAMIN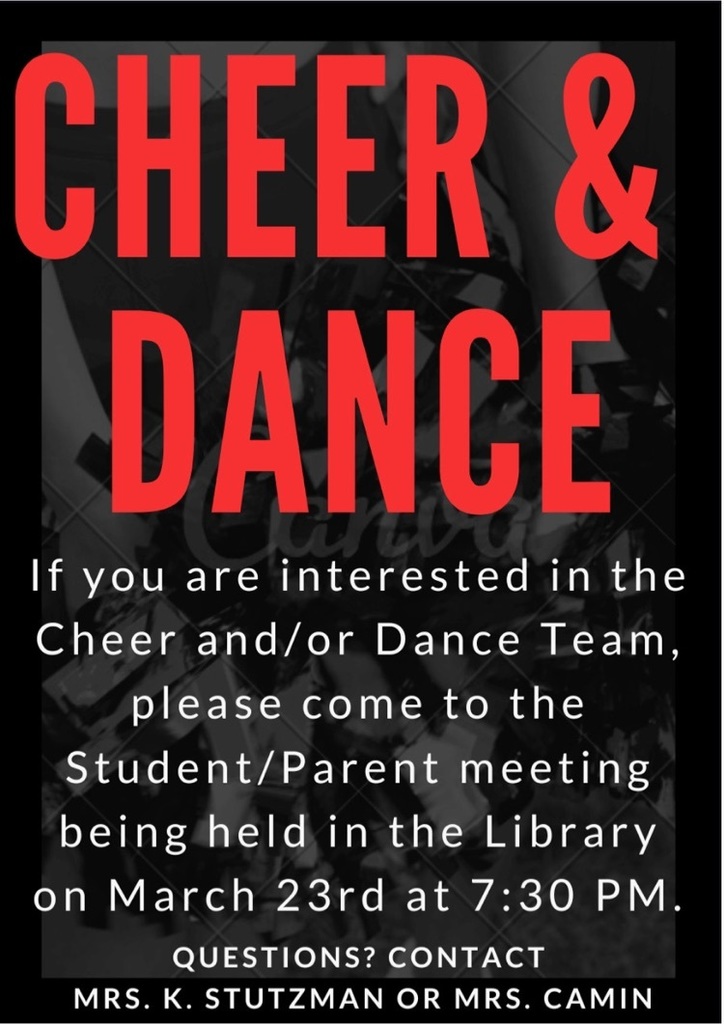 The golf meet scheduled at Indian Trails in Beemer on March 27th has been cancelled!

Due to field conditions here in West Point, the baseball games for Thursday, March 23rd have been moved to Yutan at Itan Field with a varsity start time of 4:30PM!

Last Monday and Tuesday, West Point-Beemer had 4 students compete in Omaha at the HOSA State Leadership Conference as part of the P2T HOSA Chapter. These 4 students, along with 13 other students from the P2T HOSA Chapter, have qualified to represent the State of Nebraska at the HOSA International Leadership Conference (ILC) in Dallas, Texas June 21st-June 23rd! The member of the P2T HOSA Chapter will compete in 21 different events at the ILC! Olivia Gross placed 1st in Dental Science. Alondra Figueroa placed 2nd in Clinical Laboratory Science. Ivan Hickey placed 2nd in Extemporaneous Writing. Kasandra Flores placed 3rd in Vet Science. Way to represent West Point-Beemer!!! HOSA is a global student-led organization, whose mission is to promote career opportunities in the health industry and to enhance the delivery of quality health care to all people.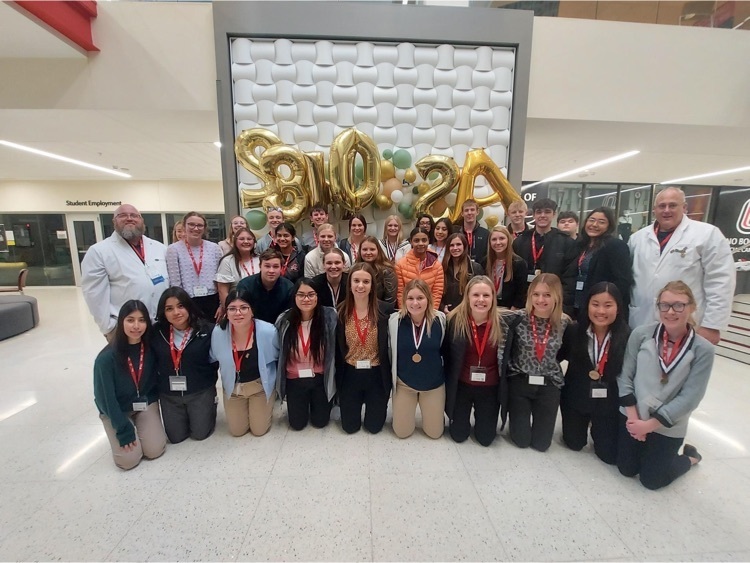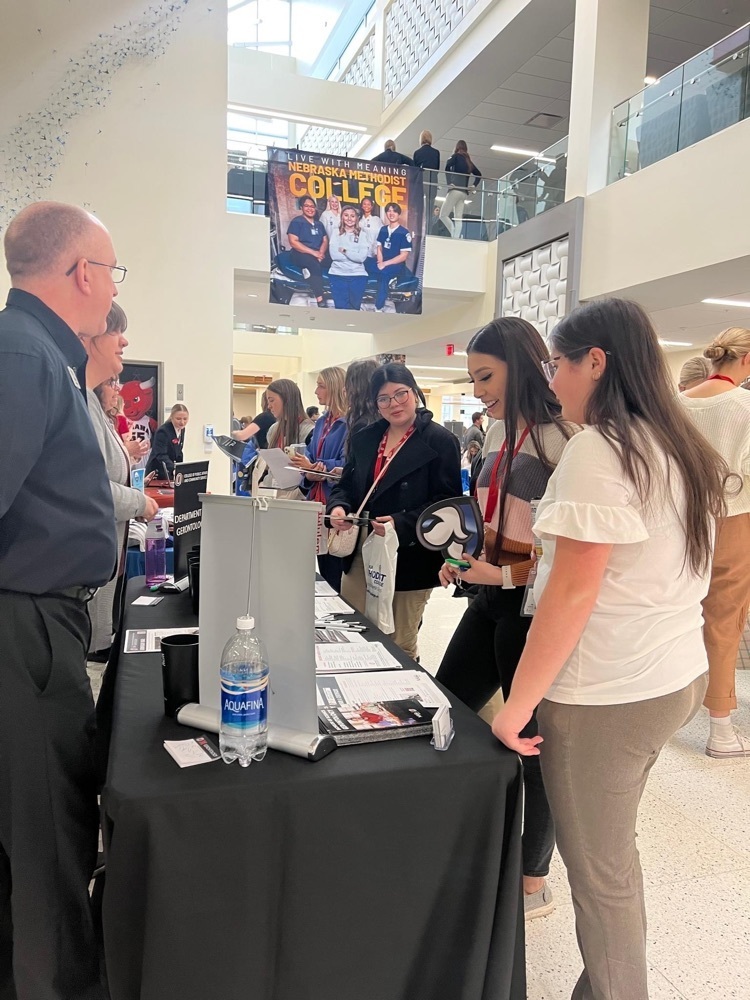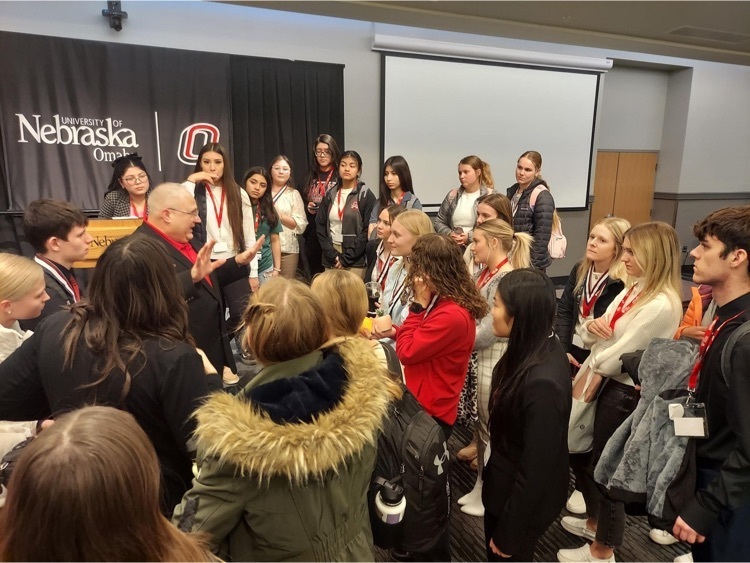 Congratulations to Colten Haber and Grayson Meyer who have been named to the All East Husker Conference Honorable Mention Team! #cadetpride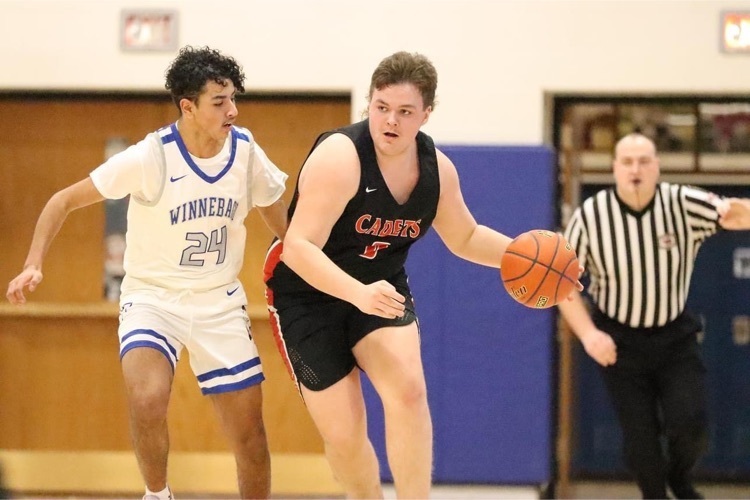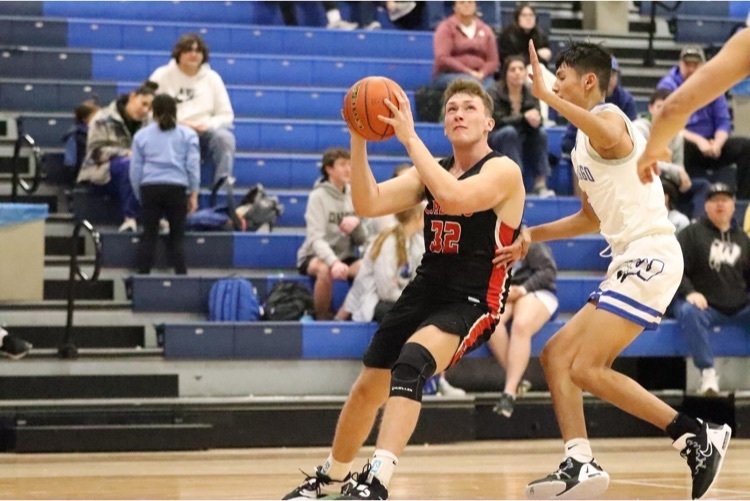 Congrats to Allie, Addison, Mia and Campbell on their selections to the All East Husker Conference Teams! Allie Kaup: 2nd Team Addison Toelle: Honorable Mention Campbell Snodgrass: Honorable Mention Mia Hunke: Honorable Mention #cadetpride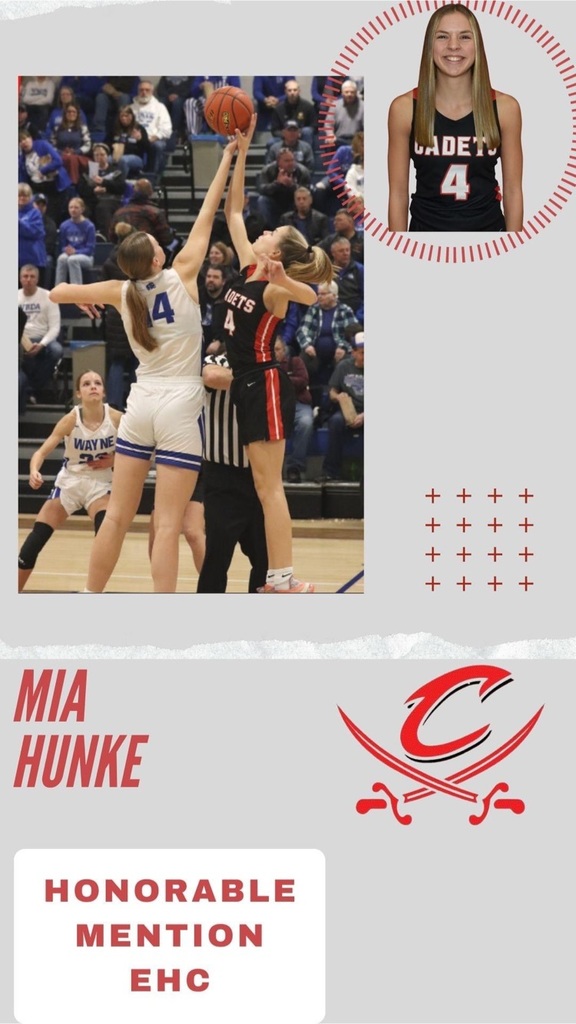 The West Point FFA traveled to Schuyler today to listen to a presentation by Temple Grandin!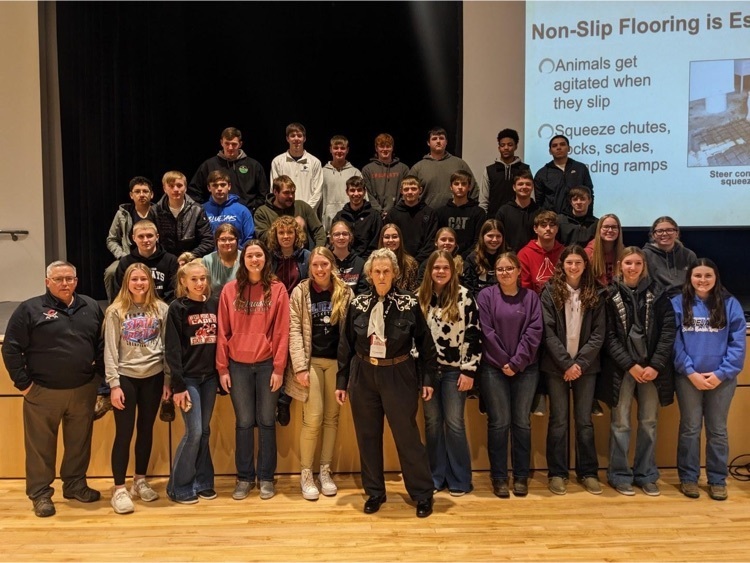 Parents: Please see the flyer below for information regarding an opportunity to travel to Belize with Mrs. Schneider!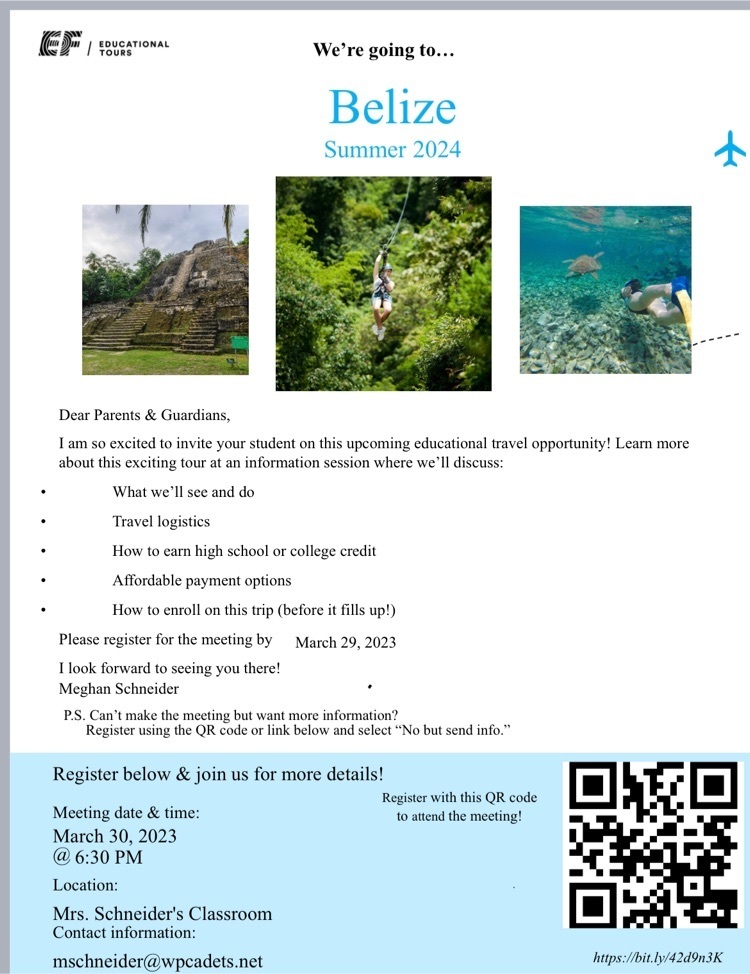 The baseball games at Louisville scheduled for Friday, March 17 have been postponed to Friday, April 21st!

It's a GREAT day to be a Cadet!!! We sent 3 to the State Speech Meet today in Kearney! Meg Anderson and Campbell Snodgrass competed in duet! Brian Rodriguez competed in the Speech Spotlight and came away with a GOLD MEDAL!!! #cadetpride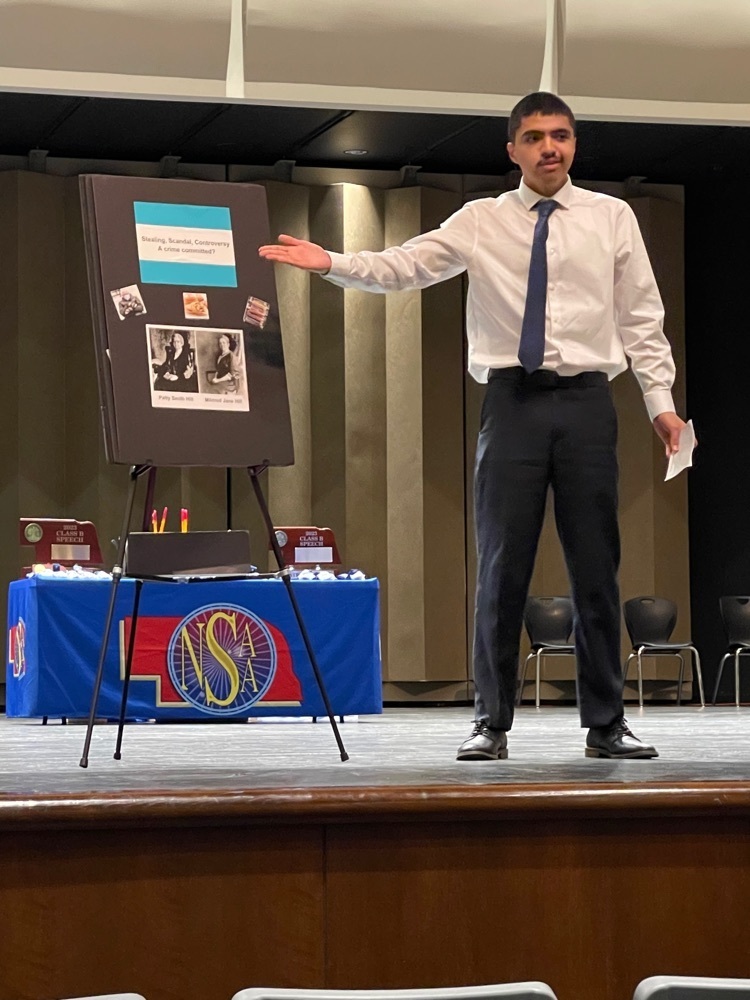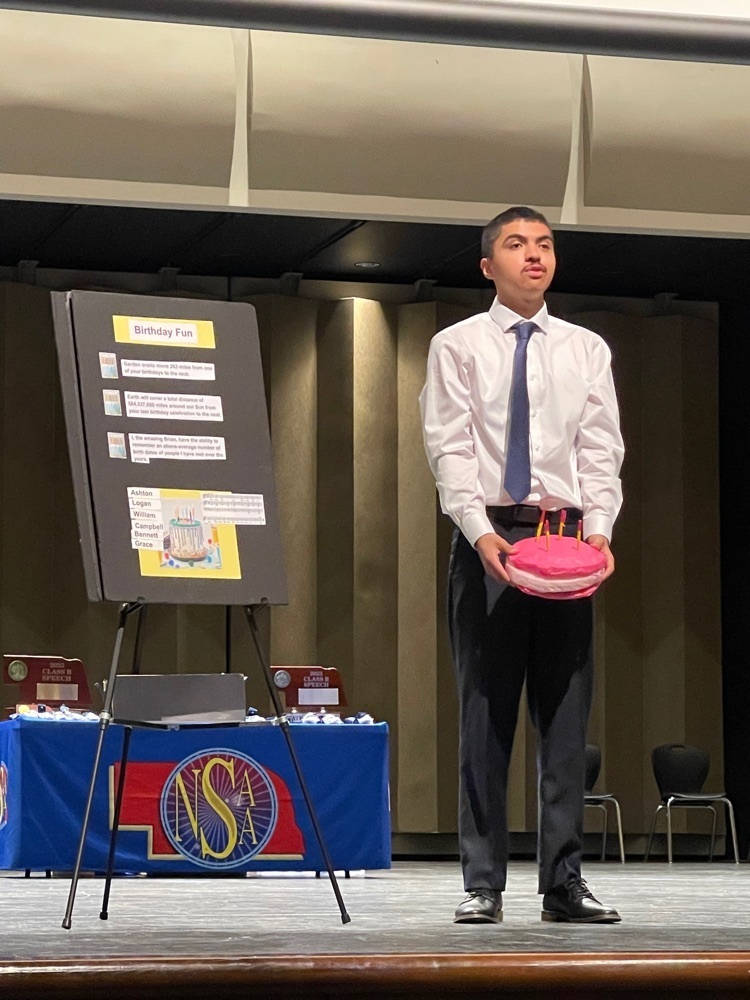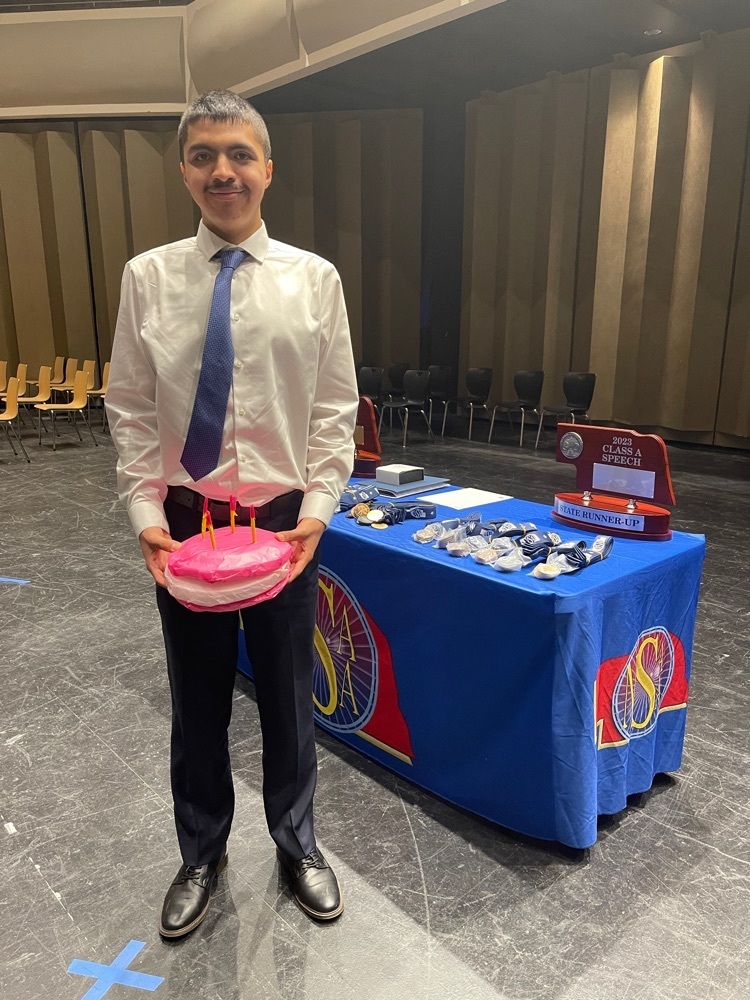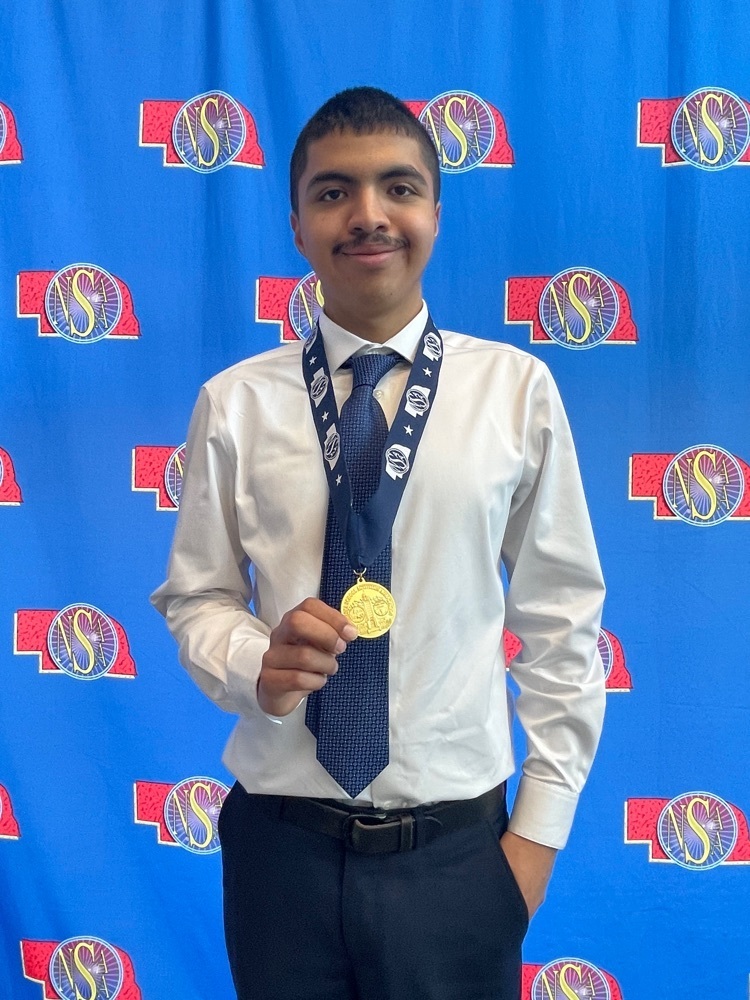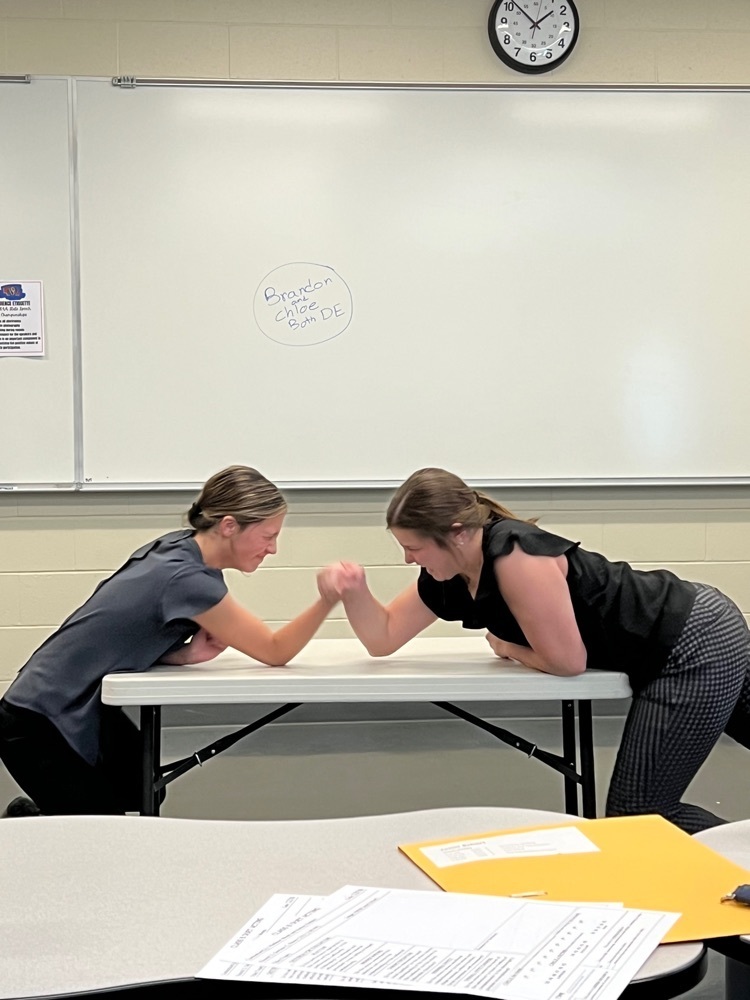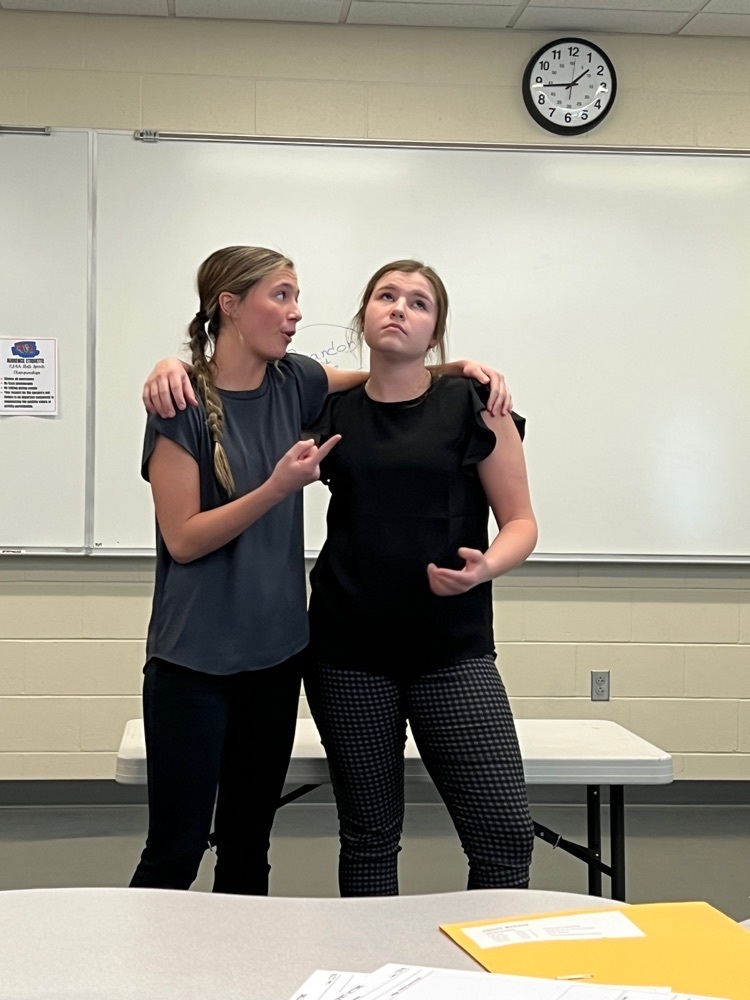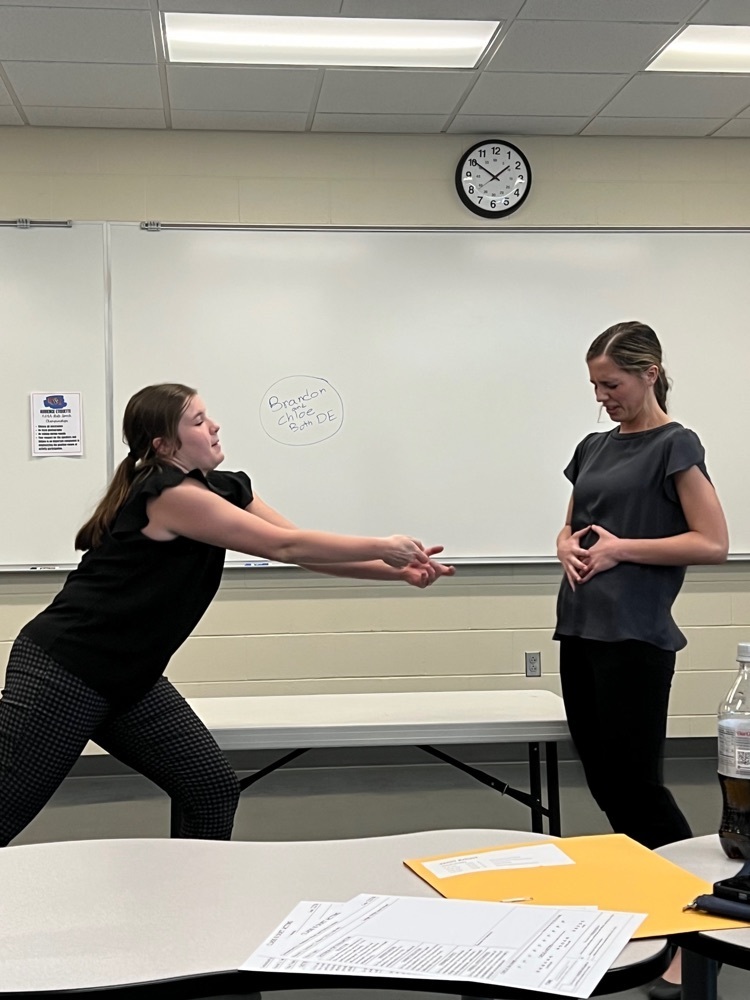 Good Luck to Campbell Snodgrass, Meg Anderson and Brian Rodriguez who compete tomorrow at the State Speech Meet in Kearney!! #cadetpride