Guardians/ Parents: Please click on this link to complete the annual census data that is required by the State of Nebraska each year.  Each family in the district needs to complete the census.  Please have this done by May 15, 2022
https://www.surveymonkey.com/r/L622PP2


Junior Parents: Please sign the ACT Parent Consent Form when it arrives in the mail and return it as soon as possible. Your student can return it to the Guidance Office or you may turn it into the high school office. Juniors will take the ACT, for free, on April 5th. If you have any questions, please email or call Mrs Knaak at
dknaak@wpcadets.net
or 372-5546.

Today during 8th grade Science, students participated in races (hop one foot, skipping, running, wheelbarrowing, etc.). Students timed the races and then found the speed (distance/time).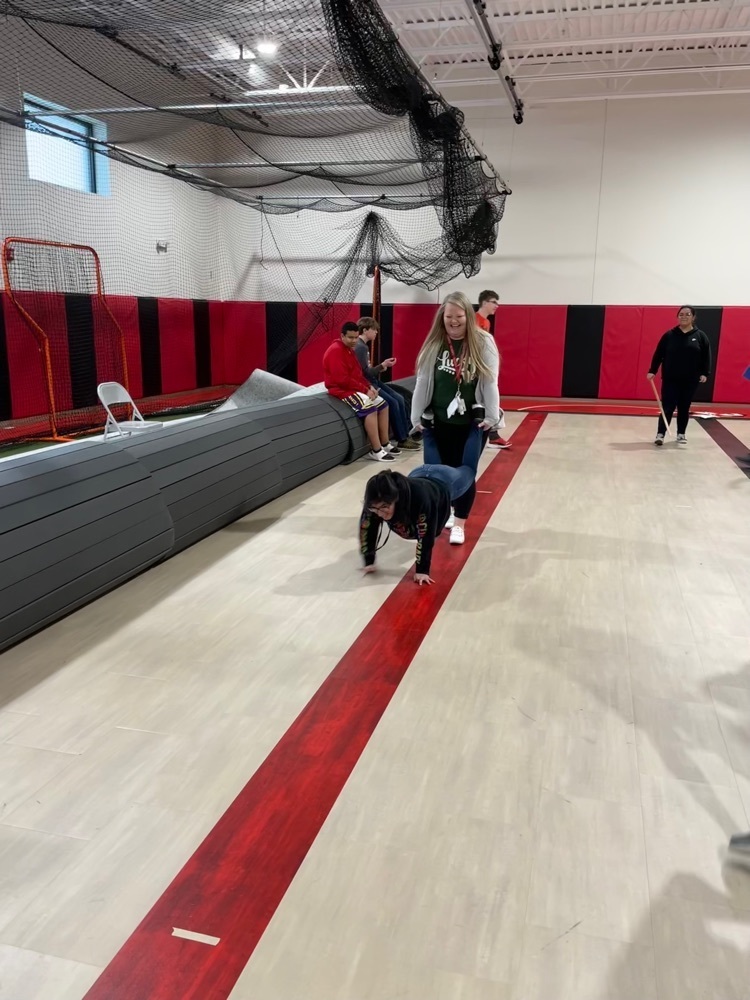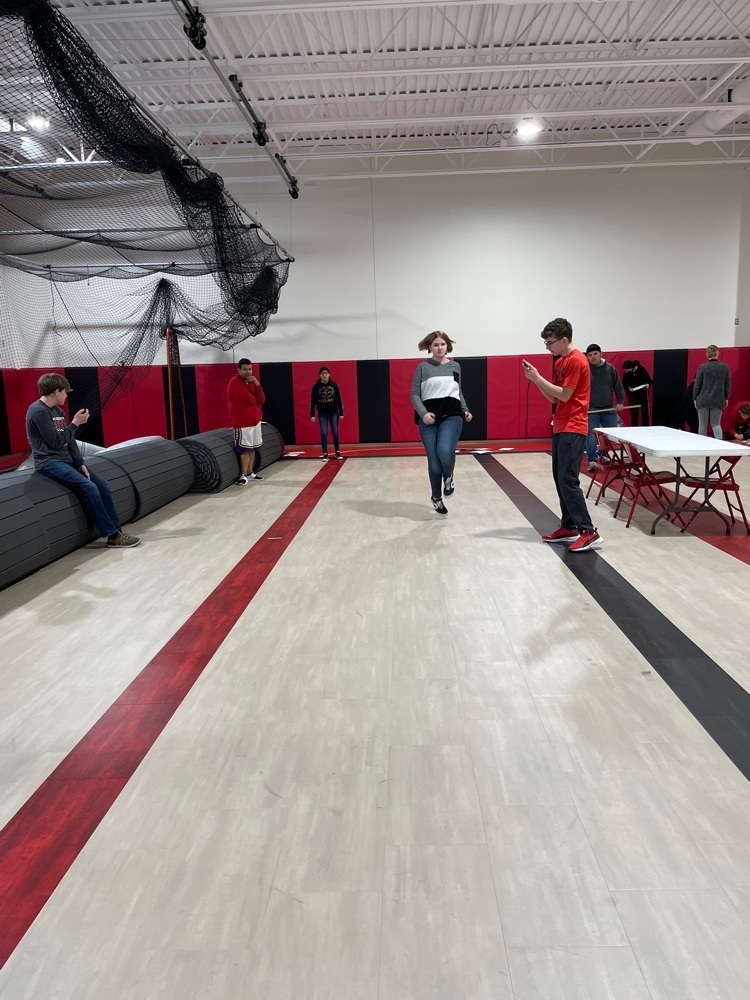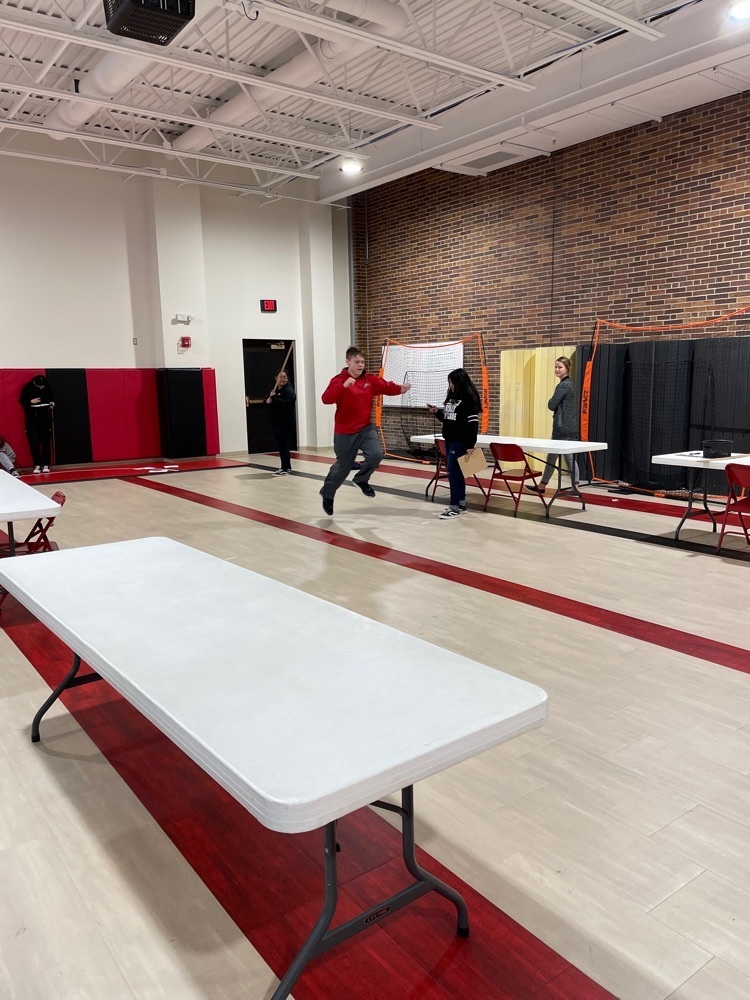 Congratulations to our February Cadets of the Month! 5th- Addi Marksmeier 6th-Katherine Aleman 7th- Luis Fonseca Lara 8th- Grant Pashby

FFA Contests Results from the CDE Events in Fremont West Point Placed 1st in Meats Judging and Poultry Judging out of the 14 schools in the District. Meats Individuals - Hayden Hunke 1st , Levi Schiller 2nd Trevor Francis 3rd, Briana Gerken 5th, about 90 competed Poultry Individuals - Claire Paasch 1st, Grayson Meyer 2nd, Grace Meiergerd 5th, Emily Hoffman 6th, Katie Groth 7th. about 85 competed Vet Science - 3rd place team (State Qualifying) Sydney Hutchinson was overall top individual 3rd place team as Sydney Hutchinson, Landon Hasenkamp, Meg Anderson, and Jorja Larson. around 84 completed Agronomy 7th - Logan Consbruck was our high at 5th place overall.

FCCLA is selling pies as a fundraiser that will be delivered just in time for Easter! The proceeds will help fund their trip to the State Leadership Conference this April. If you're interested in helping, please reach out to an FCCLA member or contact Mrs. Wolfe. You may also order online through March 11th using the following link (local orders only):
https://shop.4sns.com/index.asp?PID=59598
Thank you for your support!

Friendship, fitness and 5K fun since 2003 Girls on the Run Is Back at West Point This Spring! West Point Middle School is set to host another fun and fabulous Girls on the Run team this spring. Girls on the Run is an innovative after-school program that combines exercise, education, mentoring and "Girl Power!" to inspire girls to be joyful, healthy and confident with a curriculum that incorporates running/walking. Each meeting focuses on a topic like friendship or communication and includes engaging activities and running games that foster learning and skills on the lesson of the day. The team will be training to complete a 5K run/walk at the end of the season at the school. The team will meet twice weekly after school for 8 weeks starting in March. Online registration is open at
www.GOTRNebraska.org
. Don't miss the chance to enroll your daughter in this fun physical education and character-building program and find out for yourself why "Girls on the Run is so much fun!" Questions? See Linda Hughes, who will be coaching the team.

Diana Cervantes with the pin!! She finishes in 3rd place! #cadetpride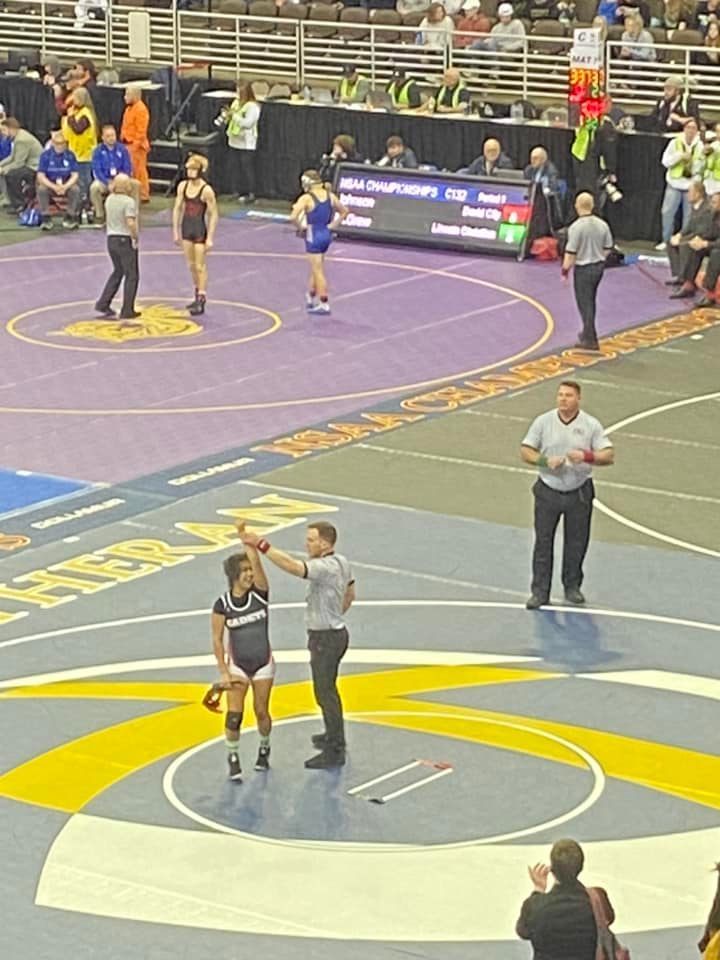 CLAIRE PAASCH WINS THE STATE CHAMPIONSHIP!!! She pinned her opponent in 13 seconds!!! #cadetpride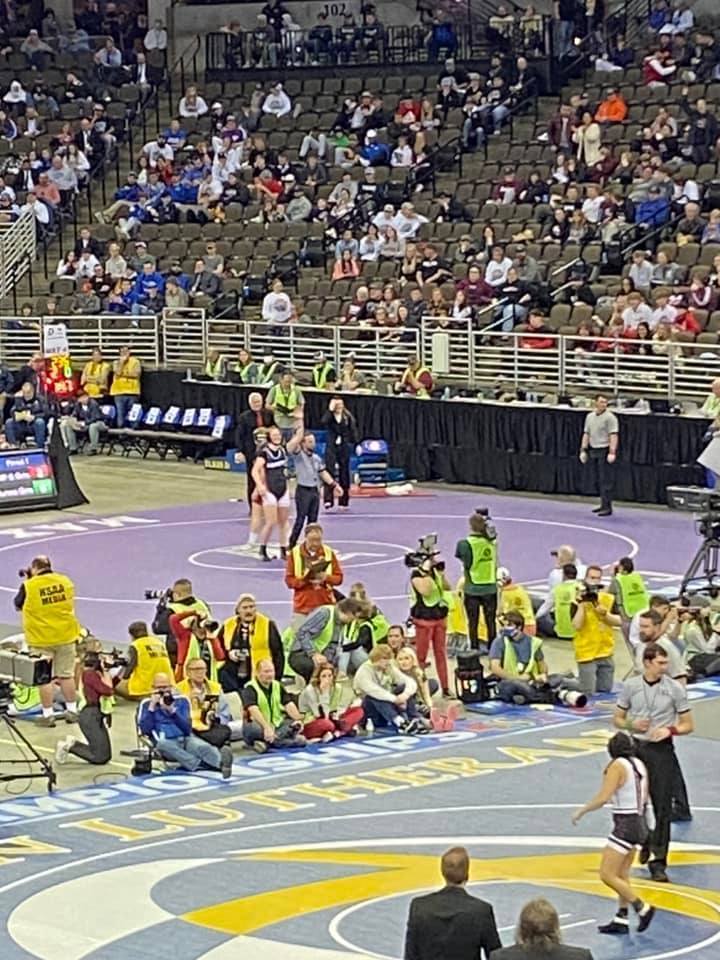 Saturday, the WPB Speech team attended the GACC Speech Invitational. There were a total of 10 schools participating. Those receiving medals in Varsity were: Jacob Dominguez 1st in Extemp and 6th in Persuasive Meg Anderson and Val Lierman 4th in Duet. Those receiving medals in JV were: Collin Stigge 1st in JV Extemp Val Lierman 2nd in JV Serious Claire Stutzman 5th in JV Persuasive Brian Rodriguez 5th in JV Entertainment Josephine Moyer and Rachel Mayes 4th in JV Duet. Our JV team finished 4th overall in team standings.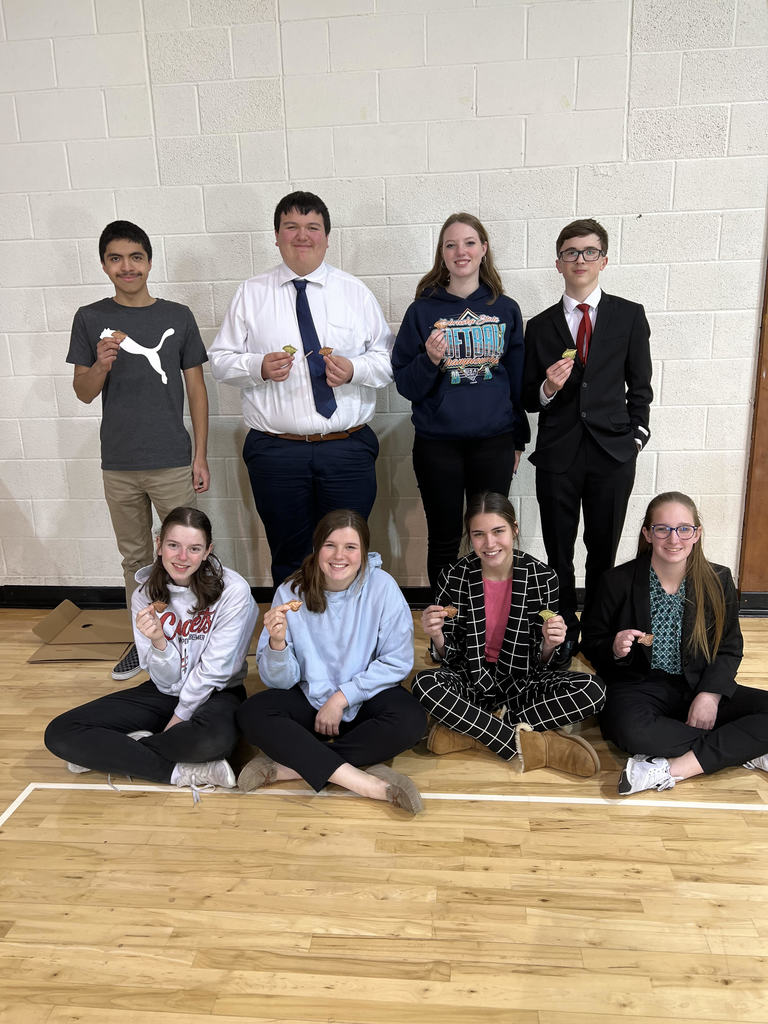 Congratulations to the following students for being named January Cadets of the Month! 5th- Lilian Schneider 6th- Mason Toelle 7th- Hunter Doggett 8th- Blaize Brockmann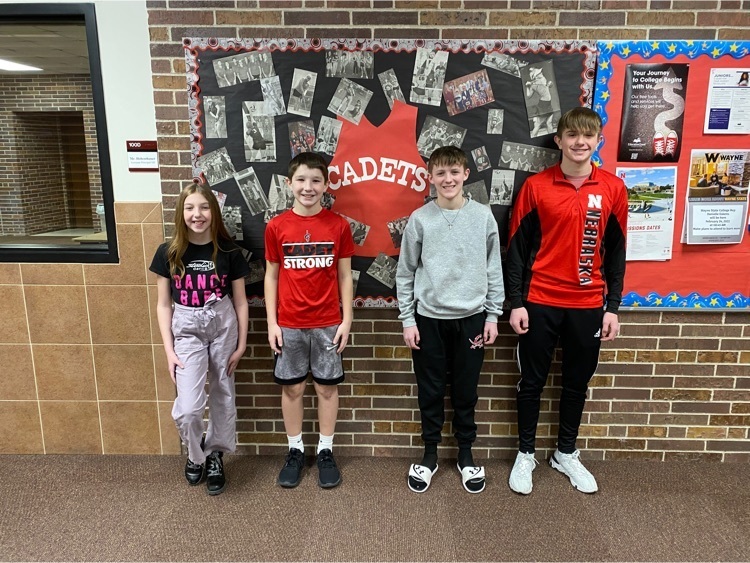 Please congratulate all the members who attended the speech meet in Wakefield last Friday. Brian Rodriguez joined us for his first meet and did an amazing job! We had 5 people medal at this meet! Some even received 2 medals! Val Lierman 2nd in Serious Prose JV Ashlynn Cropp 5th in Serious Prose Varsity Val Lierman and Meg Anderson 5th in Duet Varsity Jacob Dominguez 4th in Extemporaneous Varsity Collin Stigge 5th in Extemporaneous JV Ashlynn Cropp 4th in Poetry Varsity

Congrats to the 6 young ladies who made it through this district to represent West Point Beemer at the first ever NSAA sanctioned state tournament. Brisa Figueroa, Diana Cervantes, Brooklin Kuester, Saige Miserez, Ziomara Ruiz, and Claire Paasch. Way to represent West Point- Beemer.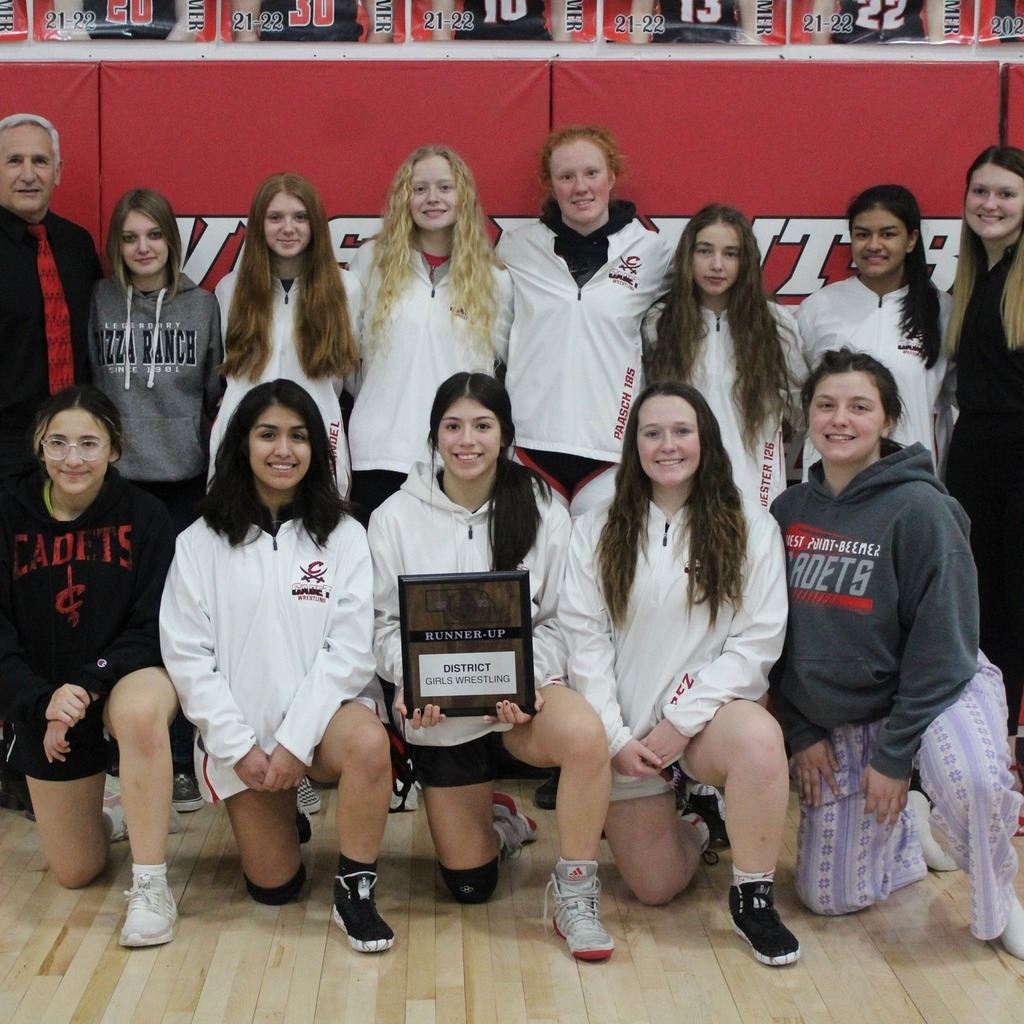 Congrats to these 3 Cadet wrestlers who have punched their ticket to state! Edward Pena Jamison Evert Ryan Woitaszewski State will be held Thursday, Friday and Saturday of next week in Omaha!! #cadetpride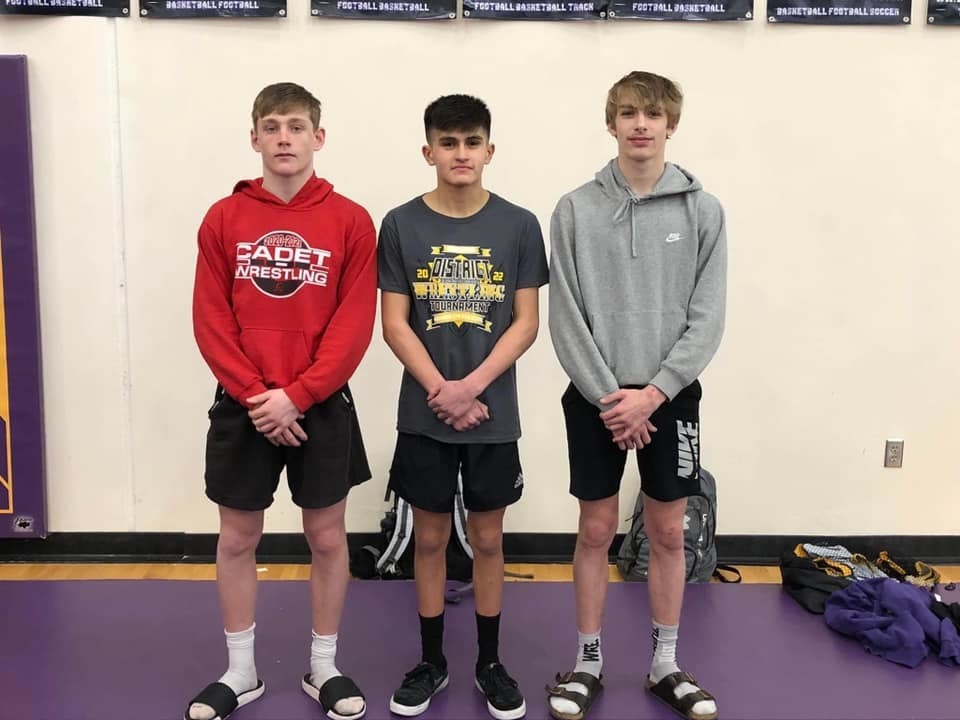 Congratulations to the 21 Conference Honor Band kids that will attend a clinic on Monday Feb 7th in Tekamah.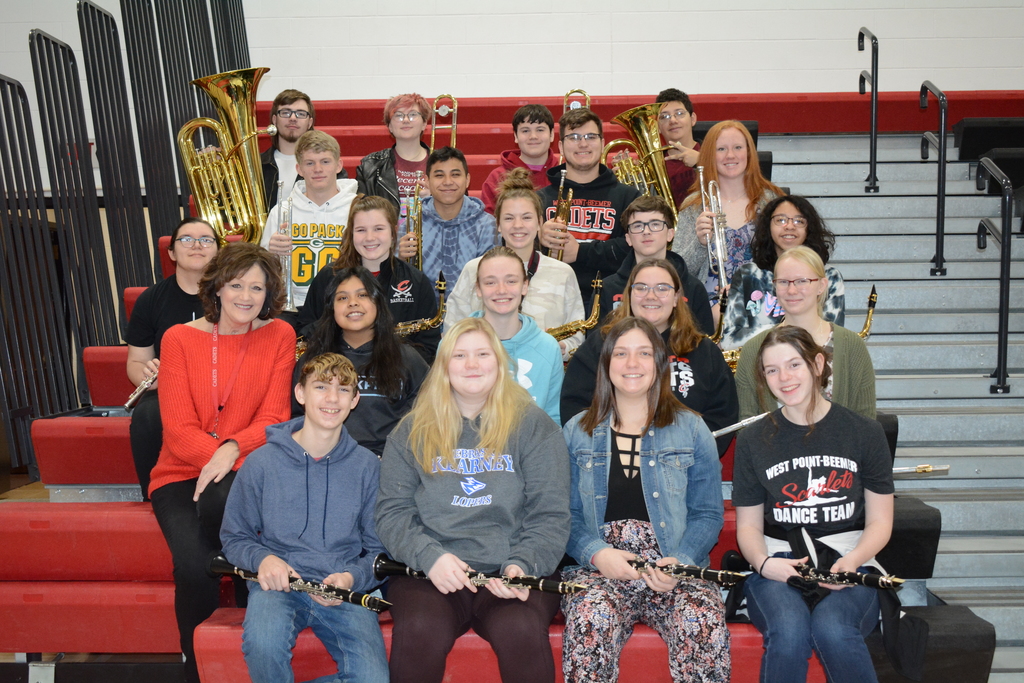 We are off to a great start wrestling here at West Point High-Beemer School! We are honored to be able to host the first ever girls wrestling district tournament! 22 teams from across the state with roughly 120 girls participating!

CONGRATULATIONS to Edward Pena on his 100th win!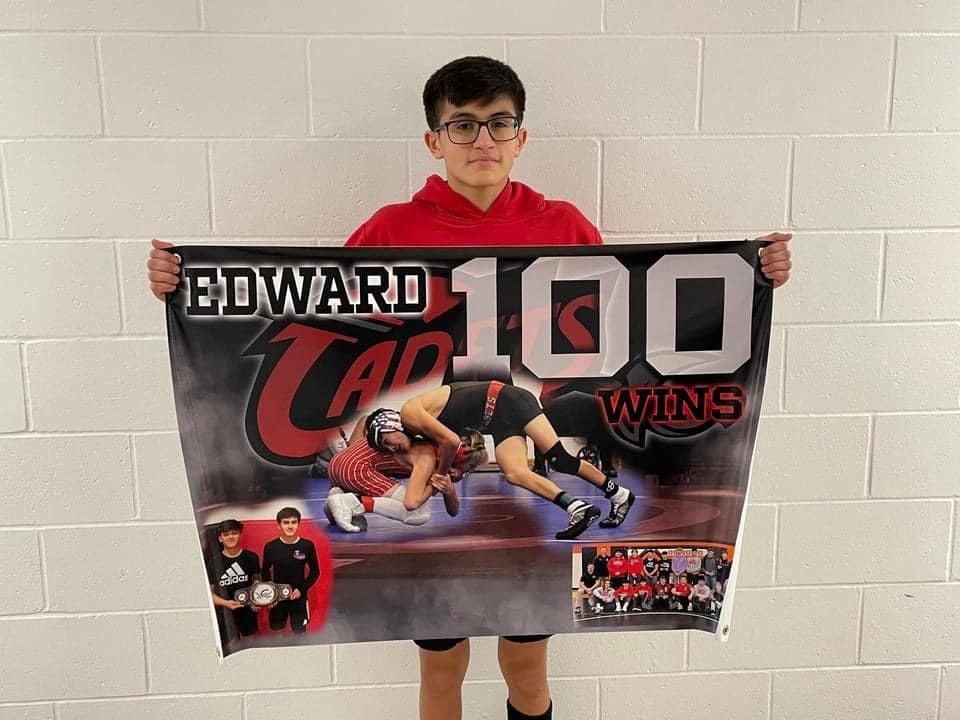 Congrats to Valerie Lierman who placed 2nd in JV Serious Prose today at the Schuyler Invite!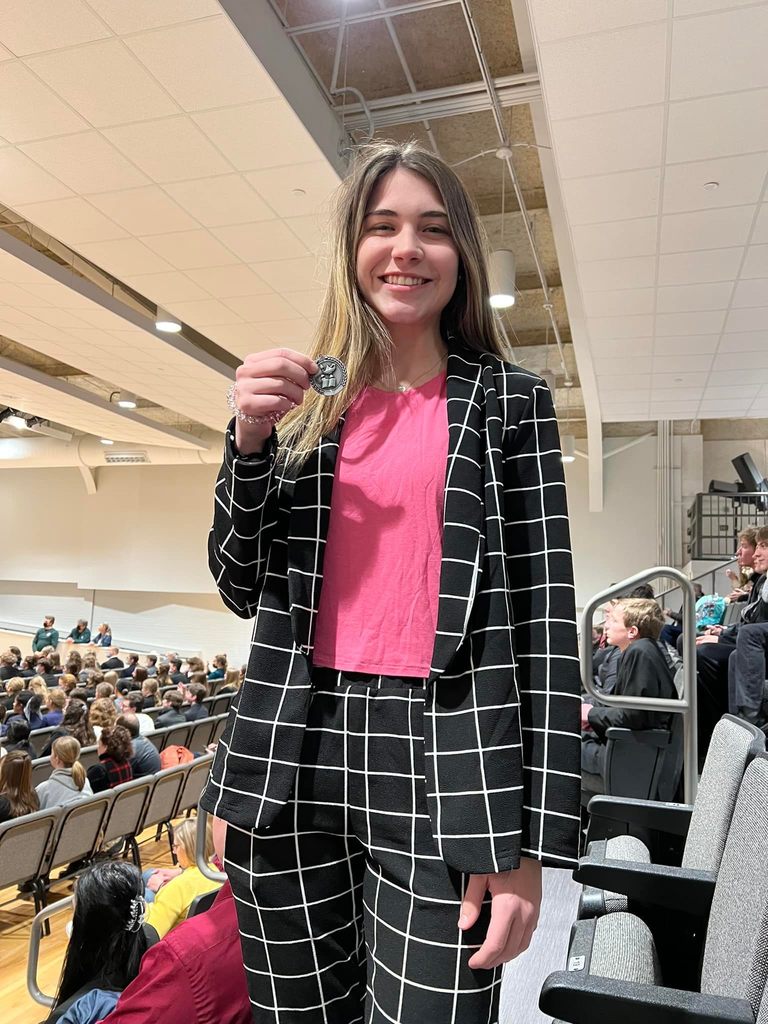 Congrats to the Cadet girls wrestling team who finished runner up at districts today in West Point! 6 girls qualified for the first ever NSAA girls' state wrestling tournament in that starts on Friday, February 18 and concludes on Saturday, February 19! The girls who qualified for the state tournament are Brisa Figueroa, Diana Cervantes, Brooklin Kuester, Saige Miserez, Ziomara Ruiz, & Claire Paasch.