7th Grade Students have been creating pyramids like the Aztecs! 20 minutes to create using problem solving, toothpicks, and marshmallows.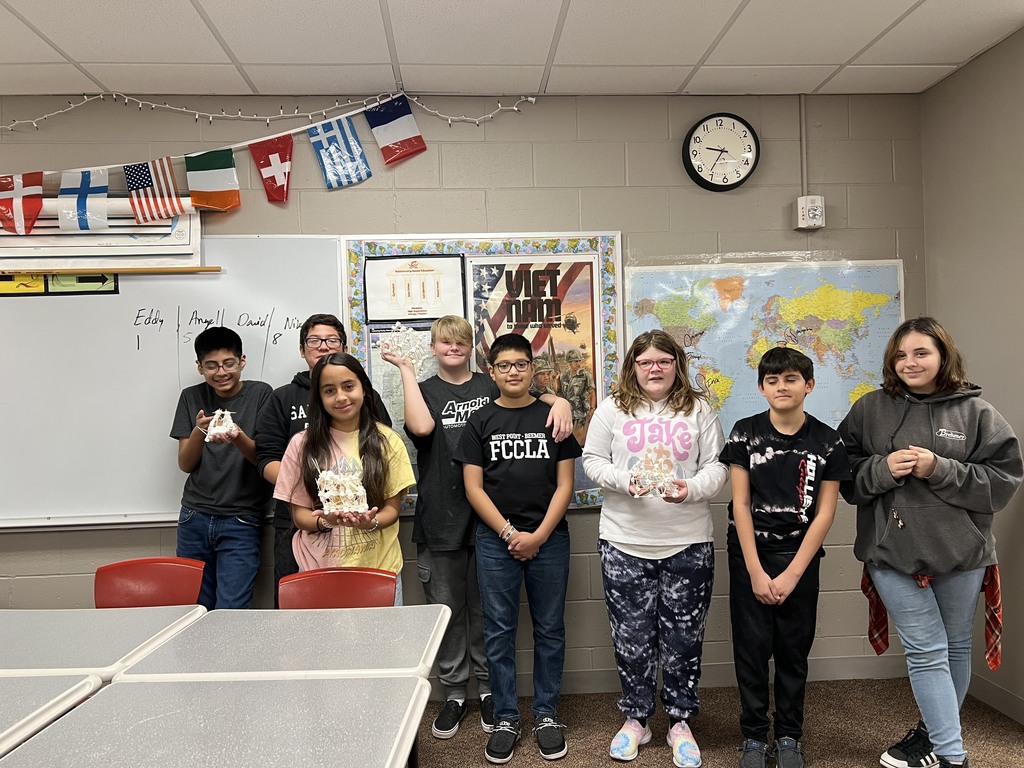 10th Grade students will be attending Career Day at Wayne State College on Tuesday, Oct 18th. Check the weather and dress accordingly. Lunch will be provided.

Seniors: For your Jostens order- Be sure to order a cap/gown/tassel unit ($0) and a stole ($15)".

Congratulations to Christian Ramirez for being awarded a Jesusita and Santos Courage and Fortitude Scholarship at the Nebraska Hispanic-Latino Youth Summit. Sebastian Ramirez and Christian Ramirez were also selected as members of the "Gallery of Stars", recognizing leadership and educational success.

Reminder for Seniors: Online stole orders from Jostens are due October 18th. See Mrs. Knaak or Mrs. Guenther if you have questions.

St. Paul and GACC JH students are welcome to attend!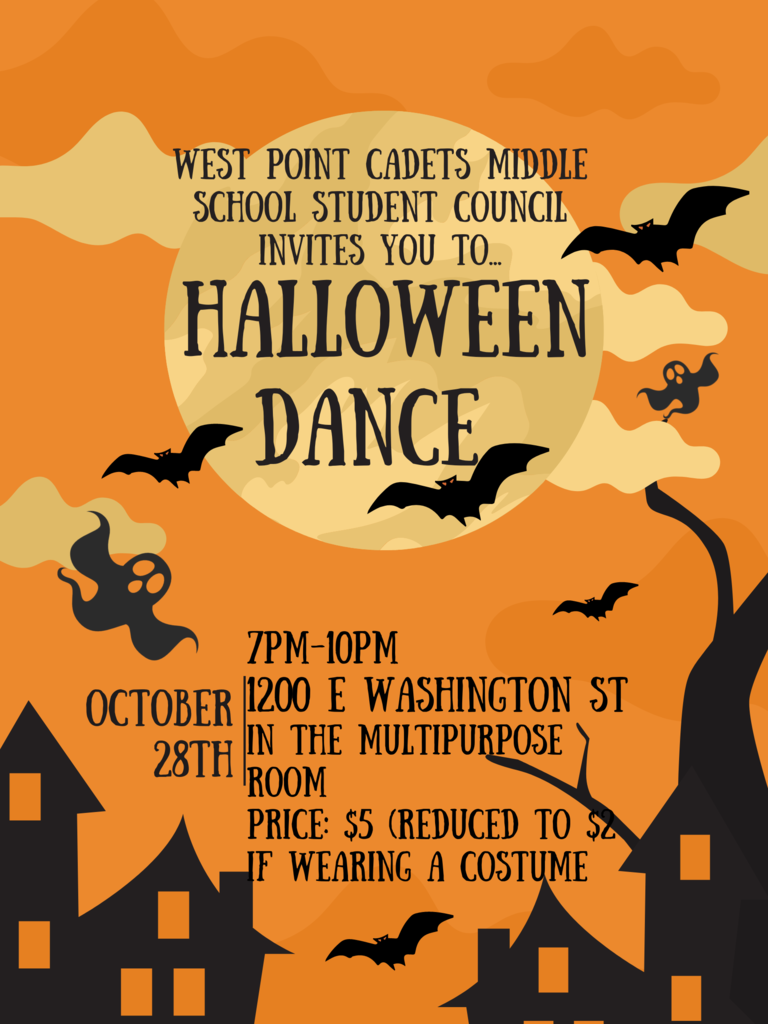 Middle school student section was Lit! Congratulations to JH boys football team on their A and B game victories! #cadetpride

Middle school students simulating Line fighting as seen in the American Revolution. Students had to throw the ball underhand and with the opposite hand which makes it difficult and Inaccurate. Students in the Lines had to completely stand still just like soldiers did in the 1770s.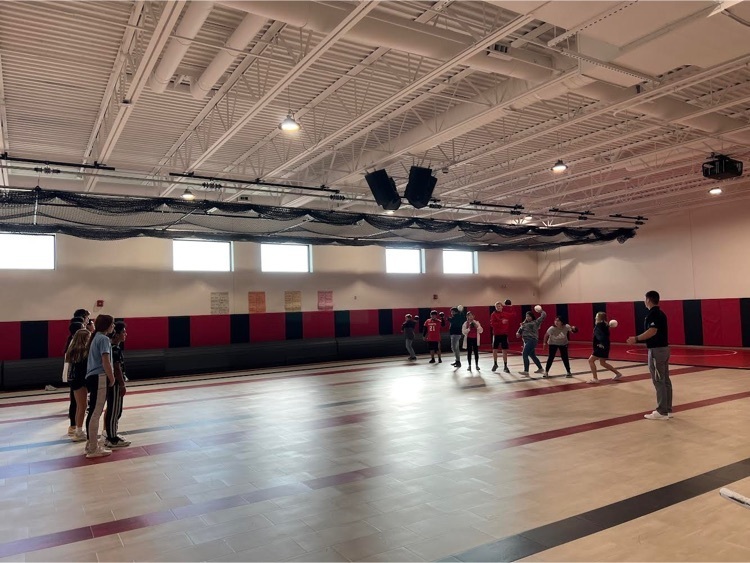 At the October 10, 2022 Board Meeting the 2022-2023 Calendar was Revised with the following dates: Add No School Day- Teacher Professional Development Day - November 1, 2022 Add March 3rd, 2023 as a school day , No School for Spring Break will now be March 8,9,10 See the Website for the New Calendar En la reunión de la Junta del 10 de octubre de 2022, se revisó el Calendario 2022-2023 con las siguientes fechas: Agregar Día sin clases - Día de desarrollo profesional de maestros - 1 de noviembre de 2022 Agregue el 3 de marzo de 2023 como día escolar, No hay clases para las vacaciones de primavera ahora será el 8, 9 y 10 de marzo Vea el sitio web para el nuevo calendario

Join West Point-Beemer's FCCLA Chapter for our first annual SpOoKtAcuLAr Trunk-or-Treat event! This event will feature trunk-or-treating for candy, pumpkin decorating, tattoos & face painting, games, & fall treats. Elkhorn Logan Valley Health Department, ESU 2's Early Childhood Development Network, West Point Police, & West Point Fire Department will also be in attendance with resources for families & other fun spooky treats!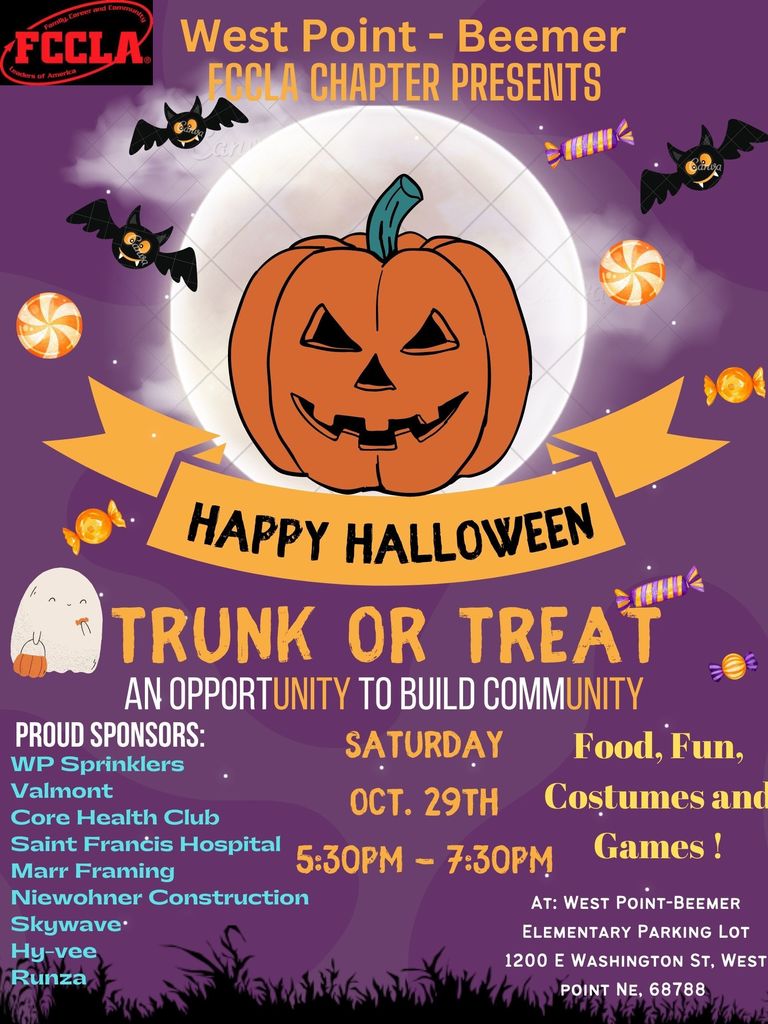 The September Cadets of the month! These students were leaders in upholding the Cadet code and showing outstanding character! 5th - Max Pablo 6th- Jaxon Pierce 7th - Jesus Cordero 8th - Adara Weborg #cadetpride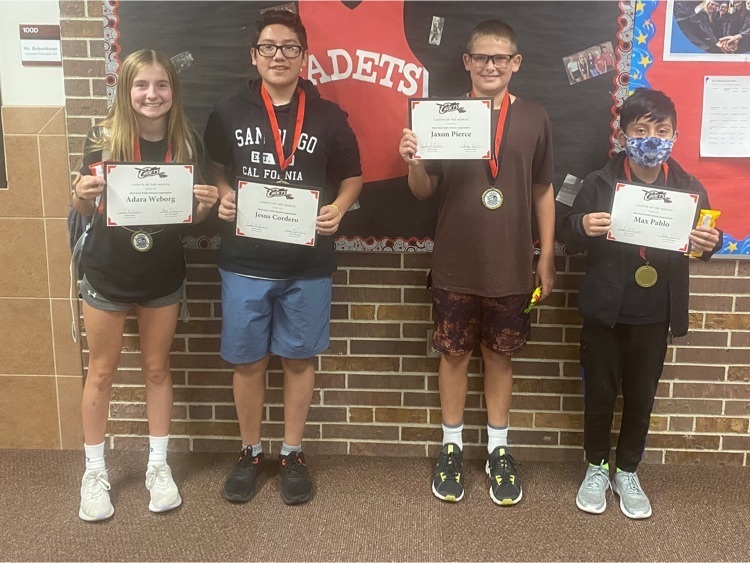 Senior Parents: Save the Date! FAFSA Completion Night will be October 27th between 5 p.m. and 7 p.m. Financial aid assistance will be provided by NECC. More information to come.

PLC Des Moines! Excited to learn together! #Cadetpride

On Monday, September 19th, we will be conducting annual health screenings for our students in Grades K-4 and Mrs. Streeter's preschool class. Then, on Wednesday, September 21st, we will be conducting annual health screenings for students in PK, 7th, and 10th Grade. We are looking for volunteers to help guide our students through the stations. We will begin at 8:00 AM each day. If you are interested, please contact Katie Anderson (school nurse), Ana Garcia (elementary secretary), or Maricela Perez (high school secretary). Thank you!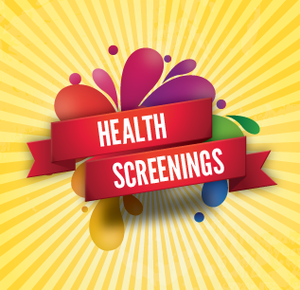 Reminder: Registration deadline for the October 22nd ACT test is September 16th. If students need help or have questions, they should contact Mrs. Knaak.

Parents, This morning we had a delayed start to school because of a malfunctioning smoke alarm. We appreciate the prompt response from the West Point Fire Department who went through the building. We were able to start school at 8:20 and students were given the opportunity to get breakfast. We would like to Thank You for your patience this morning!

Any student interested in taking the PSAT must let Mrs. Knaak know by Friday morning. Contact Mrs. Knaak if you have any questions.

Cuming County College and Military Fair is tonight from 6 to 8:30! EducationQuest will hold a breakout session on FAFSA and the Financial Aid process at 7:00. Over 30 colleges and military branches will be represented.

Parents of Sophomores and Juniors: If your student is interested in taking the PSAT please contact Mrs. Knaak. This assessment can qualify a student for the National Merit Scholarship Program and prepare them to take the SAT. Cost of the assessment is $18.

Homecoming Schedule Monday: Pajama Day Tuesday: Twin Day Wednesday: Rival Day Thursday: Adam Sandler Day Friday: Cadet Spirit Day Homecoming Pep-Rally: 2:00 PM (High School Gym) Homecoming Football Game: 6:00 PM. Coronation: 8:00 PM (Right after football game on football field) Homecoming Dance: 9:00PM-12:00 AM (Multipurpose Room)